Home

China Facts
Fascinating China Facts: Land & Seas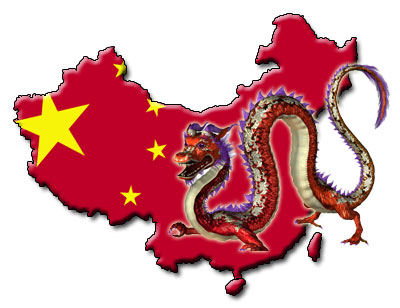 ***z-below-paragraph-1.shtml-center***
The figures of China facts may vary depending on the sources concluded, and some subject to change. However, they form a window for you to look into the land and culture of China.
First, Facts about China's land and seas:
China is the 3rd largest country in the world when all its disputed territories are included, the 4th if not. It has 3,705,676 square miles, about 9,596,960 square kilometers with a land border of 13,759 miles (22,143 kilometers). It's the largest country in Asia.
China is bordered by 14 countries:
Russia
India
Afghanistan
Bhutan
Myanmar
Kazakhstan
North Korea
Kyrgyzstan
Laos
Mongolia
Nepal
Pakistan
Tajikistan
Vietnam
The distance between the north and south is 3418 miles (5500 kilometers), and from west to east is 3231 miles (5200 kilometers).
There are 4 seas that border mainland China. They are:
The Yellow Sea
The East China Sea
The South China Sea
The Bohai Sea (the Bohai Sea is actually a gulf of the Yellow Sea)
Besides the mainland, China has over 5400 islands scattered in the seas off its coast.
China has a wide range of climate, from sub-Arctic in the north to tropical in the south.
China comprises 23 provinces if it includes Tanwai, 5 autonomous regions and 4 municipalities. This China provinces map page has more details about this. And here are China city maps.
There are two major rivers in China:
One is Huang where China's great civilization was first born. The only downtown Huang River crosses is Lanzhou, capital of Gansu Province.
The other is Chang, which is the 3rd longest river on planet earth. It spans 3915 miles, about 6300 kilometers.
China stradles five time zones. Unlike in the United States where time is used according to its time zone, China has adopted a single standard time called Coordinated Universal Time, which is Greenwich Mean Time +8 hours. (Click the link to find out current time in China. )
China has the highest point and the 2nd lowest point in the world. Mount Everest is called Mount Qomolangma in China. It is the highest mountain in the world with an altitude of 29,035 feet, about 8850 meters.
Turpan Pendi in the northwest of China is at 508 feet below sea level. It's the 2nd lowest point in the world with only the Dead Sea being lower than it. Of course, the Turpan Pendi is the lowest point in China itself.
As the largest desert in Asia and the 4th (some reagard China as the 3rd) greatest on earth, China's Gobi Desert has dramatic temerature changes, ranging from 104 degrees Farenheit to -40 degrees Farenheit , or from 40 to -40 degrees Celcius.
Home

China Facts