Home

China Facts

China Provinces Map

Kunming China
Kunming China

Kunming is famed for being the Spring City in China. Its weather is so pleasant and its tourist attractions are so unique that it has become one of the top choices for a tour or vacation.
It is the capital city of Yunnan Province with more than 26 ethnic groups. If you are interested in cultural China, it's an ideal place to go. You'll experience their hospilities, songs, dances and festivals, such as the Water Splashing Festival of Dai people. Those experiences will delight your days and enrich your life.
How to get to Kunming China?
There are two international airports in Kunming. One is Kunming International Airport (KMG) which known to Chinese people as Kunming Wujiaba Guoji Jichang.
The other is Kunming Changshui International Airport which is schedule to use in the end of 2011.
Depending on which part of the world you are at right now, you may fly directly to Kunming, or you might need to fly to Shanghai, Beijing or Hong Kong first and then transfer to Kunming.
Use the widget at left to find cheap flight tickets.
Or, you can go to TripAdvisor to compare prices.
Read more about how to find cheap flights to China
Find out how much my money is worth in China
Where to stay when you are in Kunming
Kunming is an important city in southwest China. China recently has been focusing more of its attention on cities and regions in this part; two such examples are Chongqing and Chengdu.
Kunming hotels are catching up with the development. You may find deals, compare rates, and read hotel reviews here
.
Or use the tool below to search and compare:
Read more about hotels in Kunming
Take a Look at Kunming Vacation Packages and Hotel Deals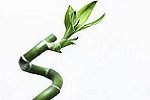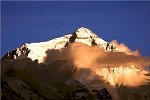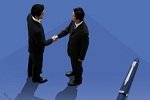 Home

Chinese Culture

Chinese Holidays

Kunming China