Home

Cheap Airline Tickets
Cheap Airline Tickets
By Sophia Li
Travel is a fun and expensive activity. Getting cheap airline tickets can help you save big and add more fun to your trip, especially if you travel internationally.
To get a good deal in general, you do need to do research. Depending on your spending style, you may use a travel agent to purchase tickets for you, or you may buy it online and save even more
.
That's what I did when I went back to China in the 2010 summer.
Like people usually do, I first asked around where I could get a good deal. I got some answers but when it came to the price, I really felt that I wanted a lower one. Because I wanted to take my family back to China, it meant that the ticket cost would be tripled or quadrupled. If a ticket costed $1500 per person, I would have to take $4500 or more from my pocket.
I was told by experienced travelers that it was impossible to have a less-than-a- grant ticket from the U.S.A to China because it was high season.
However, I finally nailed down a good deal with CheapOAir.com
, saving about $600 per person, round trip. They were really cheap airline tickets! It meant that I saved about 60% per person. That was a lot of savings with which I could certainly spend for other causes, like traveling to Shanghai to see the World Expo, to visit beautiful Hang Zhou and to buy gifts for family members and friends.
It seemed too good to be true though. So I called around to ask if anybody know this CheapOair and if it was reputable. A friend in San Jose told me she bought tickets from it before and it was a nice experience.
So the matter was settled. At that time, one of my friends who planned to go to back to China also got a deal from her travel agent, yet, the deal was still $100 per person over what I spent. It's reasonable that the agent gets some commission for what he/she does for you.
The would-be-drawback for the deal I had seemed to be that it was not a non-stop trip. I would have to stop at the Vancouver international airport for two hours. But if you are not in a hurry and have kids like I did, small or big, this could be a good thing. Because stopping in the middle of a long flight could "shorten" the trip. Two-hour stop is a two-hour break from sitting in a chair...
To be continued: Page 1 2
To compare and find a good airline ticket deal now: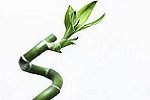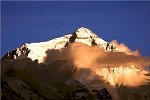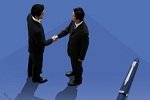 Home

Cheap Airline Tickets