Home

China Report
Current News In China and About China - China Report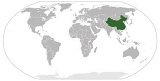 On this page we list the current news in China/about China that has longer "shelf life" or refference value than merely news.
Are you a marketer who is trying to expand your business in China but are having a headache because you are used to Westernized social networks? Do you know how to utilize the six main social Chinese sites? Read more here.
Learning Mandarin is gaining momentum in U.S. and European classrooms: "One way or another, China is the future." Read more...
"A peculiarly Chinese response to the 'Occupy Wall Street' movement: occupy Wal-mart. " "Wal-mart has little choice but to suck it up." Read more...
Hotels Are Ramp up Expansion in China: "Major hoteliers such as Carlson and Hyatt Hotels are competing for market space in China due to the country's strong long-term growth and rising demand in the lodging, particularly in the midscale segment. Mark Hoplamazian, the Hyatt CEO said: "The proportion of intra-China travel is growing. These (new brands) will appeal to young professionals and business travelers who don't need a full-service luxury hotel." Watch the interview
How Do You Think of China's Business Culture? Zhixing Xiao, an associate professor of China Europe International Business School (CEIBS) in Shanghai and "the director of its entrepreneurship research center said, the focus of Westernbusiness was on 'covering your ass'; risk and liability are top of mind and Western businesses spend a lot hiring lawyers and designing contracts to control risks. In China, it was all about 'giving face'; getting your counterparty on your side so as to avoid confrontation and lawsuits. He made it clear that he regarded the Chinese culture as inherently superior. " Read more...
Can US compete with China on green energy programs? "Rep. Cliff Stearns (R-Fla.), chairman of the House Energy and Commerce subcommittee on Oversight and Investigations, said in a Tuesday interview that the United States "can't compete with China to make solar panels and wind turbines," and that the government should no longer subsidize green-energy programs." Read more about this.
Could Chinese companies be completely shut out of U.S. capital markets? - "U.S. and China Play Chicken Over Accounting". See detail here.
How to successfully innovating in China? Smart steps to take. - From the Harvard Business Review: "Getting the Most from Your R&D in China". Read more here.
Do you know the Teachers of Critical Languages Program? "The Teachers of Critical Languages Program, a program of the Bureau of Educational and Cultural Affairs of the U.S. Department of State, is designed to increase the study and acquisition of important world languages in U.S. schools. This program enables primary and secondary schools to strengthen their teaching of Mandarin and Arabic by bringing Chinese and Egyptian teachers to the U.S. to teach their native languages and culture for an academic year.
The exchange teachers receive on-going methodological observation and training opportunities, live and work in an immersive English environment, and receive a certificate of participation following their exchange." More information here.
Do you want to learn Chinese? See the experience of a linguist Deborah Fallows here.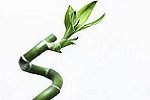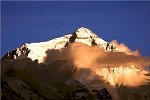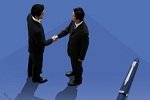 Home

Current News In China