China Travel Deals, Budget China Travel
Finding China travel deals means lots of saving. It doesn't matter if you travel in luxury, in style or in your unique budget, saving lets you enjoy your trip more.
International travel is relatively expensive due to its long distance flight, hotel expenditures and other extra fees. This page provides you:
Some travel sites provide various services to travelers. But not every site is equal; some are more expensive than others.
We recommend two other sites to look at for cheap flight fares:
1. TripAdvisor.com:
You may already be very familiar with this website because of its strong online presence.
The best part about it is that you may read real reviews from real travelers like you.
You can go to TripAdvisor now to find the best deal, compare prices, and read what other travelers have to say about China travel deals.
Or you can search here using the tool at left.
2. CheapOair.com. You may find that it offers better deals than the ones your trusted travel agent can offer you.

At CheapOair.com, you may save up to 65% on Flight Tickets. Book 5 travelers and get up to $50 off by using Promo code NYC50.
Be sure to use this coupon for sales on CheapOair. Coupon code NYC15: $15 off! Expires on Dec. 31st.
Read Sophia's experience in finding cheap airline tickets to China.
Tips for Finding China Travel Deals
Purchase your tickets at least 21 days or more in advance. Airlines offer lower fares when you buy early. That, and tickets usually sell out fast. If you buy a ticket 2-3 months in advance, it will ensure you a discounted seat.

Early morning and late night are not the best times to board an airplane. If you can afford such hours, you can save a lot by being flexible.
Travelling during low seasons can help you save big. You may want to consider avoiding China travel peak seasons: summer (July - August) when Chinese schools are in break; Sept. - Oct. when it's the peak tourist months at China's most popular destinations because the weather is most comfortable; and during important Chinese holidays, such as during the Chinese Spring Festival, the China domestic travel can be very crowded. If you must travel during peak seasons, try to leave before the season period begins.
Try to have a connecting flight instead of a direct flight, though flying direct is the fastest route. You may pay much less for a couple hours' stop. See Sophia's experience on finding cheap tickets to China.
Compare airfare by shopping the Internet. Many online web sites provide cheap airfares and it is good practice to compare fares before you buy. We like TripAdvisor and CheapOair where you can save up to 65%.
Cheap flights booked? Great! Now let's move on to finding the best hotel deals. A smart hotel deal will help you save a lot. Besides, sleep is a big part of travel. A night of good rest lets you restore your energy and refresh you for another day.
Price match guarantee
No change or cancel fees on lodging bookings!
Over 135,000 hotels worldwide
Besides being able to compare and find deals on this site, what's also great about Hotels.com is that when you fill in the city you plan to go to, it shows you the important tourist attractions in that city so that you can choose which one(s) you want your hotel to be close to. It also offers you some hotel and airport names if you have a particular hotel brand in mind.
You can search for a hotel that suits your needs
Or
Shop by your favorite brands!
Since you came to this site, you can access the coupon code on the following coupon page that you may not find on your own. Be sure to tell the hotel the code after you've booked and confirmed online on hotels.com. No call-ins or faxes accepted.
Back to Top of China Travel Deals
Another place to find good hotel deals on is TripAdvisor.com. It has many reviews from real people that can help you make smart decisions on which hotel(s) to stay at. Find hotel deals there now or use the tool below to compare:
Back to Top of China Travel Deals
Have Fun With Chinese Culture and Have a Great Trip to China!
When you have a moment, please come back to tell us about your China travel deals or China travel experience. It may help other visitors. Thank you.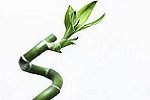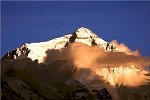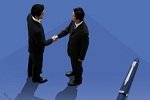 Back to Top of China Travel Deals
Home

China Travel Deals