Home

Travel to Hong Kong

Hong Kong Currency
Hong Kong Currency, Hong Kong Dollars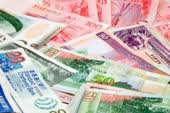 Hong Kong is a special administrative region of China. It uses its own currency other than RMB, the Chinese currency used in all parts of mainland China.
Hong Kong Currency is called the Hong Kong dollar (HK$), which is firmly tied to the US dollar at a rate of about 7.80 HKD to 1 USD. There is no limit to the amount of Hong Kong dollars you may bring into or take out of Hong Kong.
Hong Kong banknotes are issued by three banks, and the designs and colors vary. The three banks are: HSBC, Standard Chartered Bank and Bank of China.
The common currency notes of Hong Kong are HK$1, HK$10, HK$20, HK$50, HK$100, HK$500, and HK$1,000. There are also 1, 2, 5 and 10 dollar coins. Here are the more detailed info:
$10 - green or purple
$20 - dark blue or light blue (old or new)
$50 - purple or green (old or new)
$100 - red
$500 - brown
$1000 - yellow
10c - in bronze, circular, smaller
20c - in bronze, wavy-circular
50c - in bronze, circular, larger
$1 - in silver, circular, thinner
$2 - in silver, wavy-circular
$5 - in silver, circular, thicker
$10 - in bronze/silver, circular
Hong Kong Currency Exchange

The currency of Hong Kong's exchange rate moves slightly from US$1=HK$7.80, and the exchange rate for traveler's checks is usually better than that for cash.
You can find out the current Hong Kong currency rate online before you go to Hong Kong.
Places to Exchange Your Money to Hong Kong Dollars
As with everything in Hong Kong, if you shop and compare, you may get better rate for your smoney.
ATM: That's right. ATM, an Automated Teller Machinecan, can get you Hong Kong dollars and with a rate better than what the banks can offer you.
What you have to watch out for is the commission your credit card company charges you. This can be a great way to get foreign currency if the amount is large enough to make the charges economical. It is a good idea to know what your credit card company charges you for this service before you go to Hong Kong.
There are ATMs all over Hong Kong, such as at Star Ferry piers, large banks, major MTR stations, the airports, etc.
Airport: Rates are a bit higher here, so change only what you need to get into the city as you'll get a better rate at a bank.

Bank: You may have the best rates at the banks, but some are better than others depending on the amount you change and if the bank charge commissions.

Hotel: This is a place to change if you want convenience. The rates at hotels are not as good as at the banks, but they do have better hours.

Money Changers: This is a teeming profession in Hong Kong. You may want to visit these entrepreneurs only as a last resort. Watch out for a commission charge if you see a very attractive rate advertised.
Traveler's Checks and Credit Cards
Traveler's Checks
If you want to get the best Hong Kong currency exchange rates, exchange traveler's checks at a bank. You'll pay less commission for a larger denomination.
Among all the traveler's checks, an AMEX traveler's check can be free of commission if you exchange it at an AMEX office. There are two AMEX offices in Hong Kong:
American Express: Hong Kong Island
Henley Building, 5 Queen's Road, Central District
American Express: Kowloon
25 Kimberley Road, Tsim Sha Tsui (just off Nathan Road)
Credit Cards
All major credit cards can be used in Hong Kong. If you bargain with some retailers, make sure they know whether you'll pay with a credit card or with cash; some smaller merchants may offer you a "discount" if you pay with cash.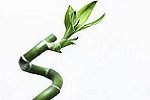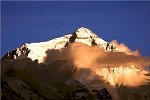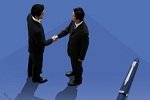 Home

Travel to Hong Kong

Hong Kong Currency