Home

Types of China Visas

Chinese Visa
Chinese Visa Question: Can Foreigners Apply Visa on Arrival?
Q: Can foreigners apply visa on arrival?
A: The general answer is "no."
Every alien needs to have a Chinese visa ready before entering China. However, there are some exceptions if your situation satisfies one of the following conditions. (If you are a US citizen, pay attention to the end note.)


(1) Being invited at short notice by the Chinese side to attend a trade fair in China;

(2) Being invited to China to enter a bid or to formally sign an economic or trade contract;

(3) Coming to China under contract for supervision over export shipment, import commodity inspection or checked on the completion of a contract;

(4) Being invited to install equipment or make rush repairs;

(5) Coming to China at the request of the Chinese side for settling claims;

(6) Being invited to China for scientific or technological consulting services;

(7) A last-minute replacement or addition, approved by the Chinese side, to a delegation or group that has been invited and has already obtained visas for traveling to China;

(8) For visiting a patient in a critical condition or making funeral arrangements;

(9) As persons in immediate transit who, because of force majeure, are unable to leave China by original aircraft within 24 hours or have to leave China by other means of transport;

(10) As other invitees who really do not have enough time to apply for visas to the regular Chinese agencies abroad but hold letters or telegrams from designated competent authorities approving the application for visas at port visa agencies.


NOTE: If you are a US citizen, you are advised to apply for Chinese visa before leaving for China. You are an exception only when you are in the situation (9) mentioned above.
China port visa agencies that are able to grand you a Chinese visa upon your arrival are in the following places:
Beijing
Tianjin
Dalian
Fuzhou
Xiamen
Xi'an
Guilin
Hangzhou
Kunming
Guangzhou (Baiyun Airport)
Shenzhen (Luohu, Shekou)
Zhuhai (Gongbei)

Back to China Travel and China Visa FAQ
***z-above-ReturnToNavBox.shtml***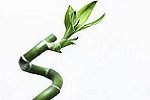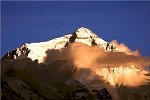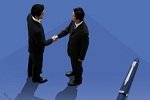 Home

Types of China Visas

Chinese Visa