Home

Chinese Traditions and Culture

Chua, Amy
Amy Chua - Battle Hymn of the Tiger Mother
Though very intelligent and high-achieving, Amy Chua was unknown to most of the public till January 2011 when her book, Battle Hymn of the Tiger Mother was published and misquoted.
Some Facts About Chua:
Chua's experience is the embodiment of Chinese traditions and culture in America. Here are some facts about Amy Chua:
- She was born in Champaign, Illinois, U.S.A in 1962.
- She has both A.B. and J.D. degrees from Harvard, where she was an Executive Editor of the Harvard Law Review.
- She's a Yale falculty since 2001.
- Her father is Leon O. Chua, an Electrical Engineering and Computer Sciences professor at the University of California at Berkeley.
- Her parents were ethnic Chinese from the Philippines before emigrating to the United States. She was raised up the Chinese way.
- She has writen three books as of 2011.
- Her first book, World on Fire: How Exporting Free Market Democracy Breeds Ethnic Hatred and Global Instability was published in 2003, a New York Times Bestseller and named by The Guardian as one of the "Top Political Reads of 2003". It was also selected by The Economist as one of the Best Books of 2003.
- Her second book, Day of Empire: How Hyperpowers Rise to Global Dominance - and Why They Fall was published in 2007, which examines seven major empires for the reasons of their success and the roots of their ultimate demise.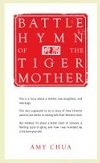 - Her third book, Battle Hymn of the Tiger Mother, an awe-inspiring, often hilarious, and unerringly honest memoir of one mother's exercise in strict parenting, revealing the rewards and the costs of raising her children the traditional Chinese way. Because of this book, Amy Chua was named one of the 2011 Time 100's Most Influential People.
You might have heard many opinions about the book. The following are quotations from Amy Chua's Battle Hymn of the Tiger Mother: Take a look and see how do you think.
-- "All decent parents want to do what's best for their children. The Chinese just have a totally different idea of how to do that. Western parents try to respect their children's individuality, encouraging them to pursue their true passions, supporting their choices, and providing positive reinforcement and a nurturing environment. By contrast, the Chinese believe that the best way to protect their children is by preparing them for the future, letting them see what they're capable of, and arming them with skills, work habits, and inner confidence that no one can ever take away."
-- "I've noticed that Western parents are extremely anxious about their children's self-esteem. They worry about how their children will feel if they fail at something, and they constantly try to reassure their children about how good they are notwithstanding a mediocre performance on a test or at a recital. In other words, Western parents are concerned about their children's psyches. Chinese parents aren't. They assume strength, not fragility, and as a result they behave very differently."
-- "Children can be horribly cruel. 'Never make fun of foreign accents,' I've exhorted them on many occasions. 'Do you know what a foreign accent is? It's a sign of bravery.' "
-- "The truth is I'm not good at enjoying life. It's not one of my strengths. I keep a lot of to-do lists and hate massages and Caribbean vacations. Florence [her MIL] saw childhood as something fleeting to be enjoyed. I saw childhood as a training period, a time to build character and invest for the future."
-- "When I look around at all the Western families that fall apart …. I have a hard time believing that Western parenting does a better job with happiness. It's amazing how many older Western parents I've met who've said, shaking their heads sadly, 'As a parent you just can't win. No matter what you do, your kids will grow up resenting you.' By contrast, I can't tell you how many Asian kids I've met who, while acknowledging how oppressively strict and brutally demanding their parents were, happily describe themselves as devoted to their parents and unbelievably grateful to them …. I'm really not sure why this is. Maybe it's brainwashing. Or maybe it's Stockholm syndrome."
-- "This time, however, Sophia exploded back. 'Mommy! I'll clean it up, okay? You're acting like I just robbed a bank. Do you know what a good daughter I am? Everyone else I know parties all the time, and they drink and do drugs. And do you know what I do? Every day I run straight home from school.' "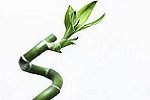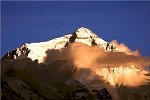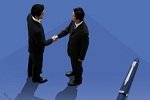 Home

Chinese Traditions and Culture

Amy Chua