Home

Types of China Visas

Visa Requirements For China
Visa Requirements For China
There are certain requirements for appying China visa. The first thing is to know which type you want to apply for before you dive into the application process.
Which Type of the Following China Visa Do You Need?
None of these? Then you must need one of the following. Please check China Visas Page for details.
Crew Visa(C Visa)
Resident Journalist Visa (J-1 Visa)
Visiting Journalist Visa(J-2 Visa)
Transit Visa (G Visa) Check out the visa waiver program.
Permanent Residence Visa(D Visa)
Hong Kong visa: Hong Kong is a special administrative region of China. If you apply for a Hong Kong visa, you may need to know its requirements before you travel there.
Materials you need for applying for a China Visa:
In general, when you plan to apply for a China visa, the following documents are needed for your application. If your former citzenship was Chinese, you have more details to pay attention to.
A passport, and a valid one, meaning you have more than six months before your passport expires. You must have at least one blank visa page on your passport.
A Visa Application Form that you've completed. It's important to make sure you complete it correctly, otherwise your application can be delayed unnecessarily or rejected.
One recent photo with a size of 2x2 square inches. The photo can be in color or black and white. You need to glue it to the assigned space on the application form.

If you don't have the photo ready, the Chinese embassy in your local area normally offers a photo service with a fee of $10 or so for 4 photos. Please check with your local Chinese embassy to verify the availability of its photo service.
You might need some specific documents ready depending on which type of visa you apply for. Check it out by following the visa type links above.
Back to Top of Visa Requirements For China
Once you have all these documents ready, here is how to apply for your China Visa.
Or directly apply for China visa online and save some time and trip, maybe a long line in front the Chinese visa office too.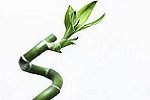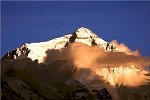 Home

Types of China Visas

Visa Requirements For China