Home

China FAQ

How to Get Chinese Visa
FAQ: "How to Get Chinese Visa?"
Here is one of the common questions we recieve. We posted it here and hope the answer may help you if you share the same concern.
Q. I live in the North America and I'm been thinking of going to China for a while. I want to see the Terracotta Army, the Great Wall and the forbidden city as well as some cities like Shanghai, Beijing and Hong Kong, etc. The information on your site only made my desire stronger... The question is: how to get Chinese visa?
A. You have quite a few places on mind. We don't blame you; they deserve a trip.
Visas for leisure travel to China are quite easy to get, usually granted for a one month's stay. It can be obtained from Chinese embassies or consulates if you are in the U.S.. Your travel agent or visa services also can help you.
You may even apply for it online if you like.
Since we don't know your exact location, we can only generally say that in the North America, for a U.S. China visa or a Canadian China visa, you can contact the Chinese Embassies in Washington DC and Ottawa, or the Consulates in San Francisco, Los Angeles, Chicago, Houston, New York, Vancouver, and Toronto.

US citizens can stay in Hong Kong without a visa for up to 30 days. For other passport holders, please inquire with your nearest PRC embassies or consulates.

A tourist visa requires an application form, a passport-size photo and a fee depending on visa types. It takes about seven business days for an application to be processed.
If you ever plan to go to Tibet, the Chinese Embassy must get approval from the Tibet Tourism Administration before issuing you a visa.

Back to China Travel and China Visa FAQ
***z-above-ReturnToNavBox.shtml***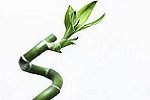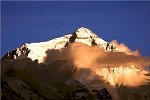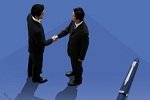 If you have some concerns in the areas of Chinese visa or Chinese culture you'd like to contact us about, please use this form. Thank you.
Home

China & Visa FAQ

How to Get Chinese Visa