Home

China Visa Agent

China Visa New York
China Visa New York

To get a China visa, you'll have to take your completed application materials to a Chinese consulate that is close to where you live, or have your travel agent handle this process for you. Make sure that you know which type of Chinese visa you need.
Before we dive into the information about how to apply for your China visa in New York, here are related links that are useful if you want to tour the city:
New York city coupons
New York city hotel deals
New York city passes are Pass Discounts that are good for a set number of days with access to more than 55 tours and attractions and tours. The set number of days usually are 1, 2, 3 or 7 Days.
New York tourist attractions
While the Embassy of the People's Republic of China in the United States is located at 3505, International Place, N.W., Washington D.C. 20008, U.S.A., it has five consulates generals in the following U.S. cities:
New York, NY
Chicago, IL
San Francisco, CA
Houston, TX
You may apply for your China visa at the office of the Chinese Consulate General in New York, Or Apply for your business visa online here to save time and trip.
Chinese Consulate General in New York
THE PASSPORT AND VISA OFFICA LOCATION:
520 12th Ave.
New York, NY 10036
The main entrance of the Application Hall is located at the corner of 42nd St. and 12th Ave, Manhattan.
OFFICE HOURS (Monday through Friday except holidays):
Passport and Visa Office: 9:00am-12:00pm, 1:00pm-2:30pm
HOLIDAYS in 2011:
New Year's Day -- January 1
Martin Luther King's Birthday -- January 17
Spring Festival -- February 2, 3, 4
International Labor Day -- May 2
Memorial Day -- May 30
Independence Day -- July 4
Labor Day -- September 5
Chinese National Day -- October 3, 4, 5
Columbus' Day -- October 10
Veterans Day --November 11
thanksgiving --November 24, 25
Christmas -- December 26
CHINA VISA NEW YORK: CONTACT INFORMATION:
Information Center: (212)868 2078
To reach a representitive, use extention 8
To listen to recorded information about visa, passport or authentication 24/7;
To get application forms with fax machine 24/7;
To reach consuls: 10:00am-12:00am, 1:00pm-3:30pm on working days.
Email for suggestions and complaints: visadirector@gmail.com
Email for questions: cnnyconsulate@mfa.gov.cn
Use it only if you are a applicant for visas, passports, authentication and legalization.
Make clear your email subject, such as Passport, Visa, Notarization, Authentication, or Travel Document so that it can be handled accordingly and replied to promptly and accurately.
Fax: (212)465 1708, for supporting documents amendment only.
CHINA VISA NEW YORK: PAYMENT INFORMATION:
As of March 1, 2010, the Passport and Visa Office will no longer accept cash payment. Payment methods accepted are:
Master Card
Visa Card
Debit Card
Money Order
Cashier's Check or Official Check (no Personal Check) payable to Chinese Consulate
Find Deals, Compare Rates, and Read Hotel Reviews on TripAdvisor
Or use the tool below to compare:
Compare and Find Cheap Airline Tickets to New York:
Find a Great Hotel Deals in New York With Hotel.com
New York Attractions: Since you are in the city, why not have sime fun? Make a tour plan that fits your schedule, such as saving big by buying the NY Skyride and Empire State Building Combo Tickets.
Back to Top of China Visa New York
Major Chinese Visas: Which Type of Visa Do you Need?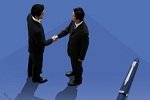 You may travel to New York to have your visa ready. Or Apply for your business visa online here to save time and trip.
Back to Top of China Visa New York
Home

China Visa Agent

China Visa New York