Guilin China

Picture in the middle: Elephant Trunk Hill, the symbol of Guilin China. Pictures at left and right: Li River
Guilin, China is the kind of place that lets you feel as if you've entered a Chinese painting. You might have heard about its tranquil and beautiful Lijiang river (or Li River), but when you visit Guilin, you may find that it's even more real and vivid than you may ever have thought.
The Fame of Guilin in China
Guilin belongs to Guangxi Province in southwestern China, and is one of China's most picturesque regions. Gui means "sweet osmanthus" in Chinese, and lin means "forest". Guilin literally means "the forest of sweet osmanthus".
It is a city with the stunning karst scenery as its backdrop, and many of its streets are lined with osmanthus trees that fill the air with a sweet fragrance.
Like the fragrance of sweet osmanthus, the fame of Guilin in China is results in it being one of the most desired travel destinations. There is a household verse that goes with it in China: "The mountains and waters of Guilin are the finest under the heavens." Other similar translations are:

- Guilin's scenery is peerless under the heavens.
- Guilin's beauty is second to none under the sky.
- The rivers and hills of Guilin are the best in the world.
- East or west, Guilin's landscape is the best.
On this page you'll find:
Weather in Guilin China
Guilin has mild winters, long and humid summers, and a relatively dry fall. Its winter rarely sees any snow.
The following are Guilin's average temperatures and rainfall during each month of the year.
| | | | | | | | | | | | | |
| --- | --- | --- | --- | --- | --- | --- | --- | --- | --- | --- | --- | --- |
| Average Data | Jan | Feb | Mar | Apr | May | June | July | Aug | Sep | Oct | Nov | Dec |
| Average High ( F) | 53 | 53 | 62 | 72 | 81 | 87 | 91 | 92 | 87 | 78 | 68 | 58 |
| Average High (C) | 12 | 13 | 17 | 22 | 27 | 31 | 33 | 33 | 31 | 26 | 20 | 15 |
| Average Low ( F) | 41 | 44 | 51 | 60 | 68 | 74 | 77 | 76 | 71 | 63 | 53 | 44 |
| Average Low ( C) | 5 | 7 | 11 | 16 | 20 | 23 | 25 | 24 | 22 | 17 | 12 | 7 |
| Rain (in) | 2.0 | 3.4 | 5.0 | 10.0 | 14.0 | 13.5 | 8.7 | 6.8 | 3.0 | 3.5 | 2.7 | 1.8 |
| Rain (mm) | 52.5 | 87.5 | 127.5 | 252.5 | 357.5 | 342.5 | 222.5 | 172.5 | 77.5 | 87.5 | 72.5 | 47.5 |
* Data Source: China Weather
Back to Top of Guilin China
Flights to Guilin China
No matter where you are, you can always find Guilin flight deals with different tools:
1. Find the best deal, compare prices, and read what other travelers have to say about Guilin flights at TripAdvisor.
Or use the search tool below to find a flight deal to Guilin or from Guilin:
2. Save up to 65% on Flight Tickets at CheapOair.com. Book 5 travelers and get up to $50 off by using Promo code NYC50.
Be sure to use this coupon for sales on CheapOair. Coupon code NYC15: $15 off! Expires on Dec. 31st.
Read Sophia's experience in finding cheap airline tickets to China.
Back to Top of Guilin China
Accommodation in Guilin China:
Guilin accommodation includes hotels, B&Bs/ inns and specialty lodgings.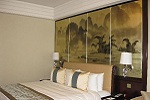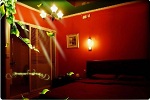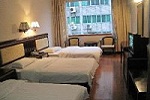 When you have your tour in Guilin, there are some ways to to compare and find the best hotel deals. Here are a couple:
1. Find the best Guilin hotel deals and read reviews at TripAdvisor.
2. Compare and find the best hotel deals at Hotels.com. Its promises are:
Price match guarantee
No change or cancel fees on lodging bookings!
Over 135,000 hotels worldwide
Besides being able to compare and find deals on this site, what's also great about Hotels.com is that when you fill in the city you plan to go to, it shows you the important tourist attractions in that city so that you can choose which one(s) you want your hotel to be close to. It also offers you some hotel and airport names if you have a particular hotel brand in mind.
You can search for a hotel that suits your needs
Or
Since you came to this site, you can access the coupon code on the following coupon page that you may not find on your own. Be sure to tell the hotel the code after you've booked and confirmed online on hotels.com. No call-ins or faxes accepted.
Back to Top of Guilin China
Travelling in Guilin: Top 10 Attractions of Guilin China
These ten attractions include natural wonders and cultural highlights in Guilin, Guangxi.
Li River: As shown in the pictures at the top of this page, the Li River is like a green silk ribbon winding along fantastic hills, caves, steep cliffs, and farming villages. An artist's masterpiece that boasts one of the most beautiful scenic areas in China.

Impression Sanjie Liu Light Show: A light show of impressions from the story of the legendary Zhuang ethnic minority singer Sanjie Liu, who was full of wisdom, courage and had incomparable beauty in both appearance and voice.

The stage for the show is the waters of the Li River, and the background of the performance is the twelve mist-shrouded hills and the heavens above.

It is the world's largest natural theater that enjoys a title: "Human's Masterpiece Cooperated with the God." A unique experience you don't want to miss when you travel to Guilin China.
Reed Flute Cave: A 240-meter-long spectacular world of various stalactites, stone pillars and rock formations created by carbonate deposition. A feast for your eyes.
Elephant Trunk Hill. As shown at the top of this page, Elephant Trunk Hill is the sybol of Guilin and has a few feaures: Water Moon Cave (Shuiyue dong), Elephant's Eye Stone, and pagodas for Puxian and Yunfeng Temple .
Longsheng Rice Terraces: Longji (Dragon's Backbone) Terraced Rice Fields in Longsheng county resembles dragon scales, and the summit of the mountain range looks like the backbone of the dragon. If you stand on the top of the mountain, you can see the dragon's backbone twisting off into the distance. In a early mornings and in evenings, the Rice Terraces offer spectacular scenes that photographers don't want to miss. A rare beauty that is hardly seen elsewhere.
Big Banyan Tree: A prominent and towering tree that was planted during the Sui Dynasty (581-618) and is still luxuriant today. It is 7 meters (about 23 feet) in width and 17 meters (about 55.8 feet) in height. Its branches are so lush that you won't sweat even in the hottest day if you sit in its shadow. It is under this banyan tree that legendary singer Liu Sanjie declared her admiration to her lover A'niu.
Moon Hill: It is a huge rock with a round hole at its center. The rock is 380 meters (1247 feet) high, 410 meters (1345 feet) long, and 220 meters (722 feet) wide. There are 800 marble-paved steps to reach it; on the way you can see the Moon Hill resembling the new moon to a full moon at various angles.

With 14 rock-climbing routes on the northwest side, both professional and amateur climbers can find a sufficient challenge to

reach it.
Two Rivers and Four Lakes: Peaceful and beautiful, the Two Rivers and Four Lakes Scenic Area is an oasis in the hustle and bustle of downtown Guilin. You may simply sit, walk to enjoy it, or take an evening cruise that travels through its waterways.
Jingjiang Prince City: It is a "city inside a city", a tourist attraction that is highlighted by the gorgeous Solitary Beauty Peak. The Solitary Beauty Peak is often compared to a king as it reaches up from the ground towards the blue sky. On its summit, you can have the best panoramic view of Guilin City. It was listed as one of "the national cultural relics" in China in 1996.

At the foot of the Peak and inside the Peace Cave, there are 60 Chinese zodiacal signs carved on the wall that give you a sense of cultural wonder.
Dreamlike Li River Show (Lijing Show): It is a Chinese acrobatic show that presents the life of the local people who live along the Li River in Guilin.

Due to its quality, the performers have been traveling with China's president to many countries around the world. It is available now every day in the Dreaming Theater.
Back to Top of Guilin China
Things You Need to Know When Travel in Guilin China
Online Currency Exchange Rates Calculator
Currency Exchange Online Tips When Travelling in China
Which Type of China Visa Is Right For You
Do You Qualify for Visa Waiver Program
Important Guilin Numbers:
Police: 110
Fire: 119
Ambulance: 120
International Directory Assistance: 114
Weather Forecast: 121
Tourist Information Service: 0773-2800318
Tourist Complains:0773-2800315
Information Center of Guilin Lianjing International Airport: 0773-3843936 3808888
Information Center of Guilin Civil Aviation: 0773-3843992 3844007
Information Center of Guilin Railway Station: 0773-3833124
Marketing Division of Li River Cruise:0773-2825502
Local Postal Code (Guilin): 541001
Electricity Supply: 220V/50HZ. Bring a transformer if you use appliances that require 110 volts.
Have a great time in Guilin, China!
Back to Top of Guilin China
Home

Guilin China