Home

Cheap Airline Tickets

Vancouver Airport
Vancouver Airport & Cheap International Airline Tickets
Continued from the previous page: Cheap Airline Tickets. (This is the story about how we ended up in the Vancouver airport on the way to and back from China.)
... As a result, we had lots of fun staying in the Vancouver International Airport, an added experience for our travel. Besides, on the way back, we actually arranged successfully to see my high school friend in Vancouver. Not bad at all for a stop in the middle of a long trip.
Here are some facts about the Vancouver International Airport (YVR) according to Wikipedia:
It is located on Sea Island in Richmond, British Columbia, Canada, about 12 km (7.5 mi) from downtown Vancouver.
In 2010 it was the second busiest airport in Canada by aircraft movements (296,511) and passengers (16.8 million), behind Toronto Pearson International Airport, with non-stop flights daily to Asia, Europe, Oceania, the United States, Mexico, the Caribbean, and other airports within Canada.
The airport has won several notable international best airport awards; it won the Skytrax Best North American Airport award in 2010, the second time it has received the honour (the first was in 2007).
It also retains the distinction of Best Canadian Airport in the regional results.
It is a hub for Air Canada, Air Canada Jazz and Air Transat as well as a focus city for WestJet.
It is one of eight Canadian airports that have US Border Preclearance facilities.
It has been named "The Best Airport in North America."
Go to TripAdvisor or CheapOair to compare airline ticket prices.
YVR: Picture with a local tribe mascot
YVR: A nice place to rest
YVR: Happy after eating. The lights of this Milestone's cafe are pretty unique when looked closely.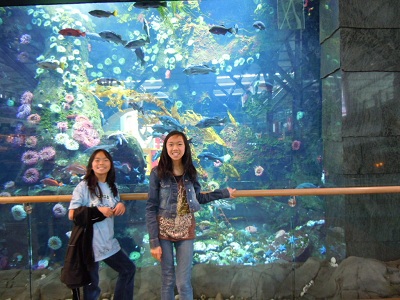 A fish tank that took a chunk of our waiting time away. It was nicer than most of the fish tanks we saw before, clean, clear and with lots of species in it.

It was very nice to have a break from the airplane in Vancouver to enjoy homemade noodles from friends, yummy yummy! Best of all, we had a very special concert from a young pianist. What an enrichment to the trip.
Another drawback of my kind of purchase was that I needed to limit my time in China to no more than a month. It worked for me though, because that time frame was actually our desire.
Conclusion:
When you try to find cheap airline tickets, combine other desires into the plan, like getting together with friends and see more new places. It doesn't just save money, your trip becomes more meaningful.
Enjoy your trip!
Hotels.com Canada Best Hotel Deals Search!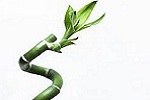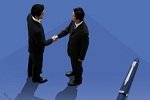 Home

Cheap Airline Tickets

Vancouver Airport