Terra Cotta Army in Xi'an, China
The Eighth Wonder of the World
Home

World Heritage Sites in China

Terra Cotta Army
Continue from previous Terra Cotta page:
The Terra Cotta Army is called Bing Ma Yong in Chinese, meaning "soldier and horse funerary statues", or the "Terra Cotta Warriors and Horses".
Let's continue to take a look at the pictures and graphies of the funerary armies of Qin Shi Huang, the first Emperor of China.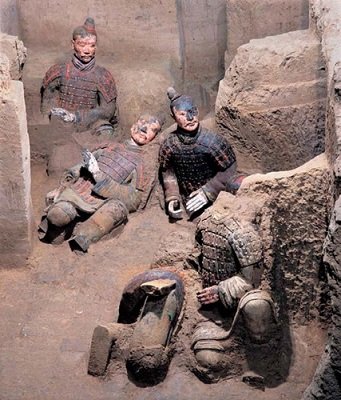 Colored Terracotta Figures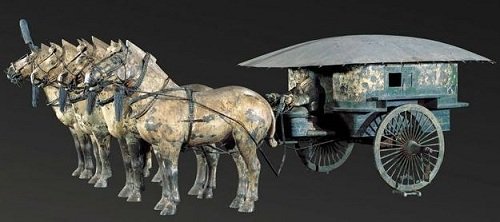 A Bronze Chariot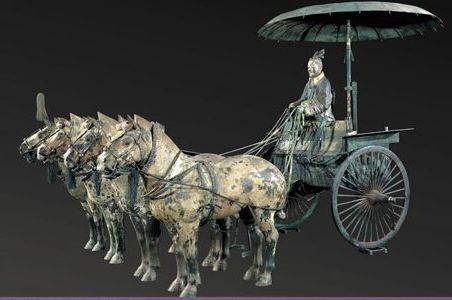 Another Kind of Chariot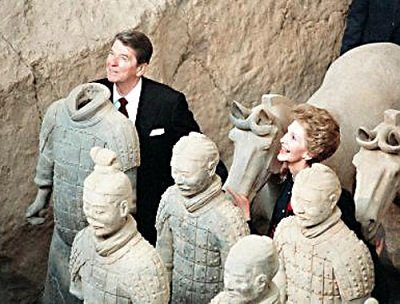 Reagan and Nancy were having fun when they visited the Terra-Cotta Army in 1984. Photo: Xinhuawang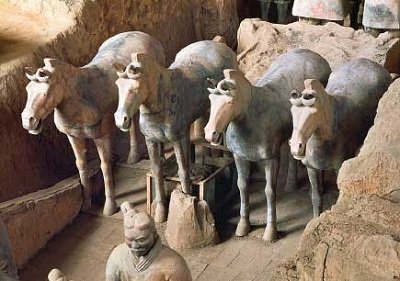 Terra cotta Horses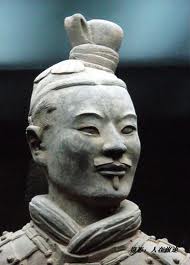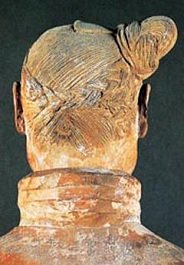 Vivid Details of the Terracotta figures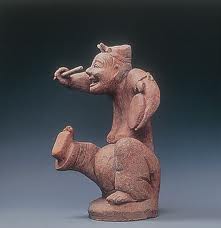 A Terra Cotta Entertainer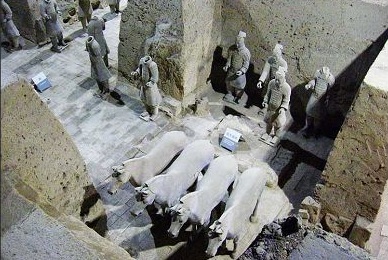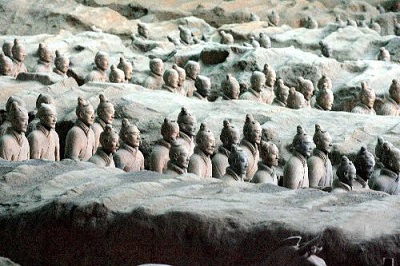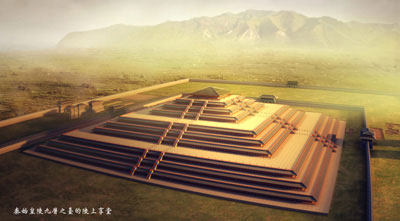 The digital model Qin Shi Huang Mausoleum that the Terracotta Army was meant to protect.
The following are the three pits that have been discovered, forming the Terracotta Army Museum: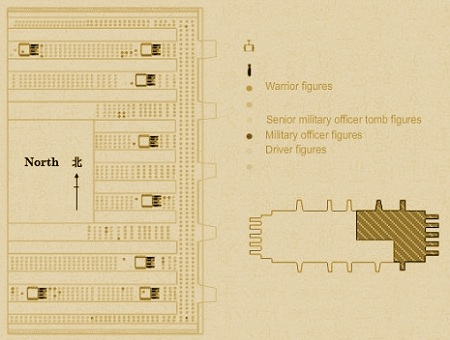 Pit number 1: The front five corridors, covering an area of 2000 aquare meters. What's on display now includes 1087 terracotta figures, 8 battle chariots and 32 horses. It is estimated that as many as 6000 terracotta figures and more than 180 chariots horses can be found in this pit if it is completely excavated.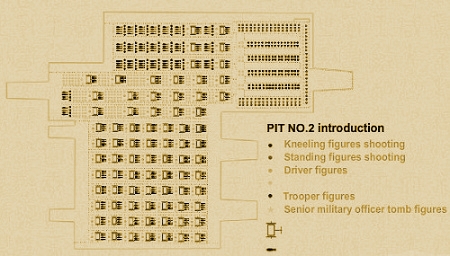 Pit Number 2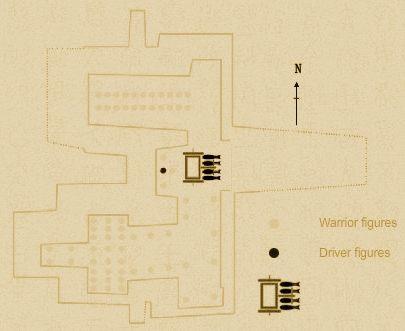 Pit Number 3: It is in the shape of a Chinese character covering an area of 520 square meters. Unearthed here is one battle chariot, one chariot horse and 68 warrior figures. The warriors in this pit were arranged face to face, suggesting that Pit number 3 is the headquarters of the Qin terrecotta army.
Home

World Heritage Sites in China

Terra Cotta Army