Home

Chinese Visas and China Travel FAQ
FAQ: Chinese Visas and China Travel
Here are a few Chinese visa and China travel questions we've recieved.
Q. How long does it take to get my wife/husband to the USA?
A. It usually takes from 5 - 12 months, however most petitions are approved in the 6-9 month range.
The CR1/K-3 Visa process is a combination of two petitions that both vary how long they take to complete. Depending on which state you live in, you must file at a preassigned USCIS Service Center which vary on how long it takes to process applications.
For more information, chech out marriage visa and fiance(e) visa pages.
Q: May I mail my visa application documents to a Chinese consulate office?
A: The Chinese Consulates General ONLY accepts applications by mail for document authentication, NOT for visa applications, passports, or travel permits. You have to apply in person in the Passport and Visa Office, or have somebody else or a travel/visa agent drop your documents off for you. Please check with your local Chinese Passport and Visa Office before you decide to mail your application. It may result in a delay for your travel.
Q. How much is the visa fee?
A. The visa fee for the consulates is $30 for all applicants except US citizens. If you have a agent help you, you may need to pay the agent. Please see the detailed update information on this China Visa application page.
If you are interested in applying for your China visa online, here you go.
Q. What's the most important tip you'll give to a traveler?
A. For international travelers, one of the most important things is to keep your passport safe. You'll need it whenever you board an airplane, train or check into a hotel, etc. It's a good practice to keep a copy at home, a copy at the hotel and a copy with you along with the original one. If anything happens, you can report it to your embassy and get a replacement quickly.
Q. What if I lost my passport during my travel?
A. If your passport has been lost or stolen while you are in China, do the following:
-- Report it immediately to the local police. Chinese authorities will typically require you to obtain a police report before they issue you a new Chinese visa, which is required to leave China.
-- Contact the Embassy of your country when you are ready to apply for your passport. Bring one passport photo (2" x 2" with a white background), the required passport application fee, and a copy of the lost passport ID page or any government issued photo ID you may have.
-- If you have immediate travel plans, bring a copy of your itinerary or e-ticket.
Q. I am traveling from the United States to South East Asia this fall. I am looking at a flight back from Vietnam and it has a connection in China. Just wondering if I need a visa to enter China, or will my connecting flight be enough?
A. It sounds like you are a U.S. citizen and will only pass through China when you come back from your Southeast Asia trip. No matter if the assumption is right or not, the accurate answer to your question has to be based on your citizenship, how long you'll stay in China and if you'll only remain inside a China international airport.
Please see the China Visa Waiver program to make sure that your situation fits the requirements.
Interested in getting Cheap Flights to China?
It can save you up to 65% on Flight Tickets. Book 5 travelers and get up to $50 off by using Promo code NYC50.
If you have some concerns in the areas of Chinese visa or Chinese culture you'd like to contact us about, please use this form. Thank you.

Back to China Travel and China Visa FAQ
***z-above-ReturnToNavBox.shtml***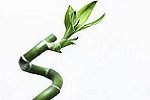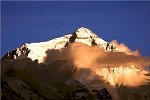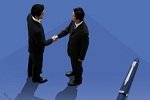 Home

China Travel and China Visa FAQ

Chinese Visas