Home

Types of China Visas

Travel Visa Application for China
Travel Visa Application for China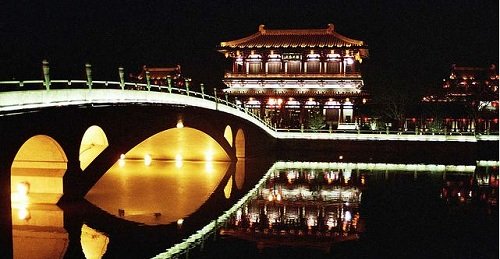 Xi'an China, where the Terra Cotta Army is Located
Chinese travel visa is also called tourist visa, or L visa. You need to apply for it if you go to China for sightseeing, visiting family members or friends, or for other personal affairs.
In general, before you apply for a Chinese travel visa, the following are the materials you need:
1. A valid passport. You need to have more than six months before your passport expires, and your passport should have at least one blank visa page on it.
2.
A completed Visa Application Form that you've
.
3. One recent photo, both color and black and white are fine. The size should be 2x2 square inches. You need to glue it to the assigned space on the application form.

NOTE: If you don't have the photo ready, the Chinese consulate in your local area normally offers a photo service with a fee of $10 or so for 4 photos. Please prepare enough cash for this in case they don't take credit card, and check it out to confirm it if you don't want your application to be delayed.
To save time and trip, you may apply China Visa online.
If your former citizenship was Chinese:
If your former citizenship was Chinese, and this is your FIRST time to submit a travel visa application for China, you need to do the following besides what were mentioned above:
Write down your Chinese name on the application form.
Prepare your original Chinese passport to submit.
Prepare a photocopy of your information page on the passport.
If your former citizenship was Chinese, and you've been a citizen of another country, and the passport you're holding now is not the first passport of your current country, then you need to submit your older passport or a photocopy of the most recent Chinese visa on it.
If you are applying for a child who is a Chinese descent born outside of China:
There are two situations:
If this is the first time for him/her to apply for a Chinese visa, you need:
A completed Visa Application Form.
One recent photo with a size of 2x2 square inches.
The child's valid passport.
The child's birth certificate with parents' names.
One of the parents' passport, permanent resident card, or landing paper in both original and photocopy forms.
If this is not the first time for the child to apply for a China visa, you don't need to submit the child's birth certificate and parents' passport/permanent resident card or landing paper.
If your destination is Hong Kong, check out Hong Kong visa page.
Here is how to apply for your China visa.
Back to Top of Travel Visa Application for China
Or if you are ready, and want to save trip and time, apply your China Visa online.
Or move to get Cheap Flights to China,
which can save you up to 65% on Flight Tickets. Book 5 travelers and get up to $50 off by using Promo code NYC50.

More on cheap flights to China
How Much Your Money Is Worth in in China: Onling Currency Exchange Calculator
Also see:
Home

Types of China Visas

Travel Visa Application for China