Cao Xueqin, Author of the Dream of the Red Chamber
Home

Four Great Classical Novels

Dream of the Red Chamber

Cao Xue-qin
Cao Xueqin ( Cao Xue-qin or Tsao Hsueh-chin) lived between 1715 and 1763. He is the author of Dream of the Red Chamber, the greatest classical Chinese novel in the Ming and Qing Dynasties.
He led a comfortable life in Nanjing as a child because his ancestral family once was wealthy and powerful. However, when he was 13 or 14, his family situation was declining and moved to Beijing, where life took a turn for the worse.
In his later years, he lived in poverty.
Drawing on his own experience, Cao Xue-qin put all his effort, creativity, feelings and exploratory spirit into writing, producing the greatest literature work of all time - Dream of the Red Chamber.
Book of Dream of the Red Chamber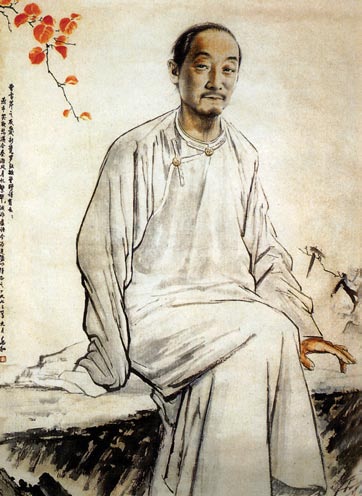 Cao xue-qin, Author of Dream of the Red Chamber
Home

Chinese Culture

Four Great Novels

Dream of the Red Chamber

Cao Xueqin